Mothers, as well as fathers, must be smart enough to find out that many of our household items can be used as cleaning agents. Save your precious cents and stay away from hundreds of harmful unknown chemicals that are being sold expensively in the market. Try a few of these surprising cleaning tricks that may work just as well, if not even better. Use a little imagination and be creative. 
Cornstarch
Cornstarch is the cheapest cure for prickly heat especially on babies but you will be surprised to know that you can use it as a safe cleaner for rugs and carpets, and it deodorizes too! Sprinkle sparingly and leave for about 30 minutes them vacuum. Clean and smoothen your stove and counter tops with cornstarch paste made by mixing an equal part with water. Cornstarch will save your dirty stuffed toys, too. Put both the stuffed toy and the cornstarch in a plastic bag and shake then leave for several minutes. Take it out and shake the cornstarch and the dirt off.
Lemon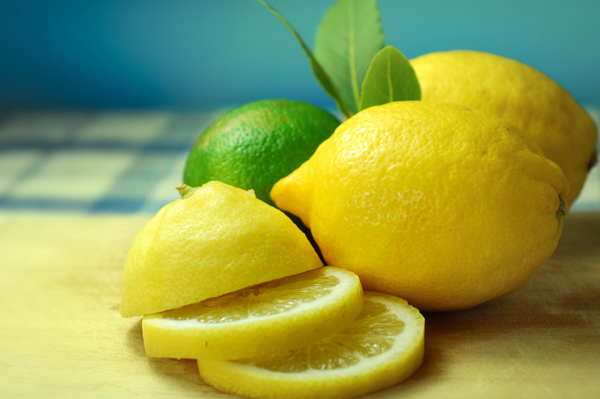 The versatile lemon that is a good source of vitamin C can go as far as an ingredient for juices, marinades, and dips to whitener of armpits and knuckles to cutter of grease and stains on aluminum, porcelains, bathroom and kitchen. You can mix it equally with water and spray on problem areas.
Toothpaste
Toothpaste is used per se but it can be a refreshing feminine wash as well as it can be used to clean your copper and silverware. Just apply to the area and wipe or scrub with a clean cloth. It is a handy and ready burnt ointment too.

Cola Drinks
Any type of cola drinks can leave your toilet bowl sparkling clean. Just pour a bottle of it in the bowl, allow to sit for awhile and then scrub lightly to have an amazingly clean toilet bowl.
White Vinegar
White vinegar when mixed with raw sugar become an effective insect attractant. Mix it with salt into paste and it cleans tarnished copper, bronze and pewter; removes molds, mildews, wax and stains. Combine this with baking soda to make a drain de-clogger.
The same vinegar when boiled inside the microwave will automatically loosen sticking foods and eliminate foul odor. Vinegar also works for stainless steel. Just soak your stainless steel pot or pans in warm water and rub with a cloth damp with vinegar. Rinse well afterwards.
Baby Powder
Baby powder will absorb that stubborn cooking oil that went to your party dress. Sprinkle considerably over the stained area, cover with a piece of cotton cloth or handkerchief and run a heated iron over it. Best also for removing grease on upholstered sofas.

Mayonnaise
Mayonnaise will remove gums that got stuck on your kids clothes like magic. Apply on the area covering it then leave for few minutes and scrape lightly with a dull knife. Mayonnaise will get rid of watermarks on furniture, head lice. tree sap and tar on fingers.
So there you have it, DIY cleaning tips using items that are probably in your cupboards already.
About The Author: Audrey Dunbar is a mom and a blogger. She likes to share household tips. She is also part of HomeJoy team, a house cleaning expert.